About the brand
d'Offay is a modern luxury womenswear brand of elevated essentials designed by Kristen d'Offay and produced in Los Angeles.  The core collection consists of silk separates, organic cashmere, Italian knits and denim and upcycled faux fur. 
Learn More
Meet the founder
When I started this journey my aim was to help women feel empowered and see the best versions of themselves. I hand pick each fabric to make sure it feels good against the skin and drapes effortlessly against the body.  Each piece is designed to feel uncomplicated, elegant and timeless.  
The d'Offay woman embodies the spirit of exploration, wonder and experience. Magic at every age, full of fire and always ready to discover more of herself and the world around her.
Read More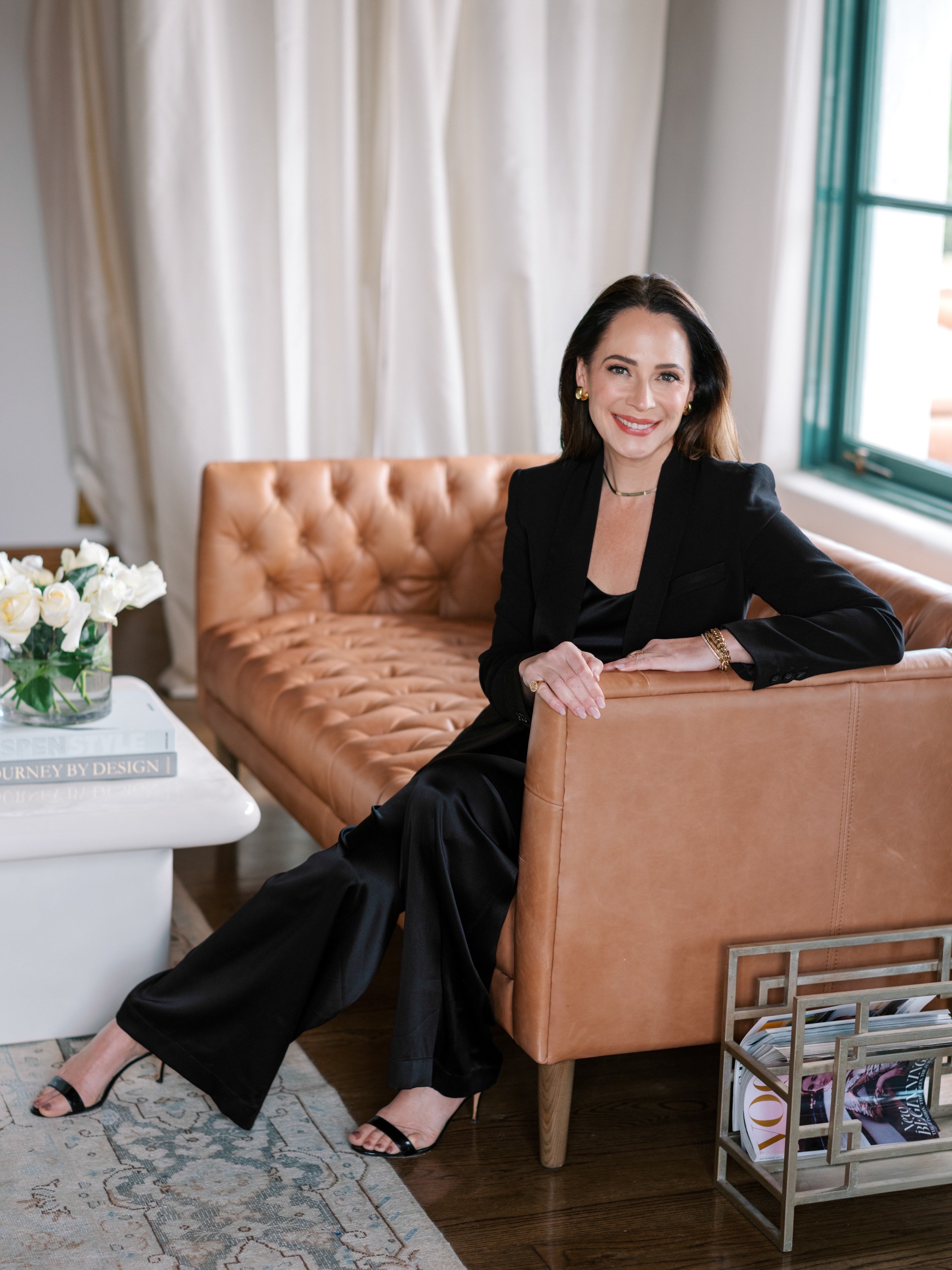 Visit our atelier
Tucked in the charming walkways of the historic El Paseo Shopping Center in Santa Barbara is our little jewel of a retail space. "I am French at heart and wanted to create a space that felt like you were transported to the Marais district of Paris… small, highly curated, and thoughtfully done." The understated, laid back glamour of the American Riviera mingles with Parisian details transporting you to an intimate shopping experience showcasing d'Offay signature pieces and specially chosen jewels and accessories. 814 State Street, Santa Barbara, CA. Tuesday - Saturday, 12pm - 5pm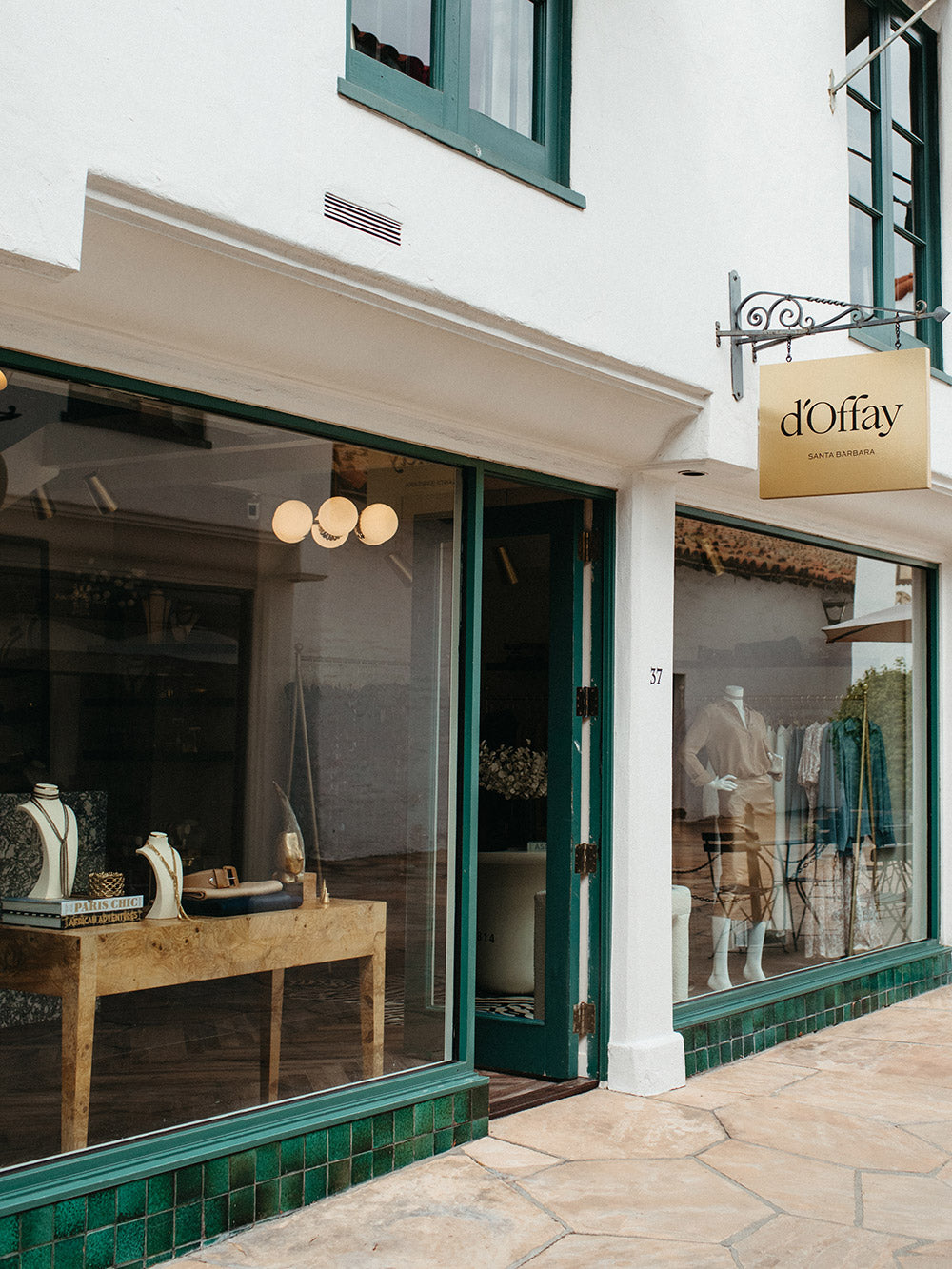 ✕